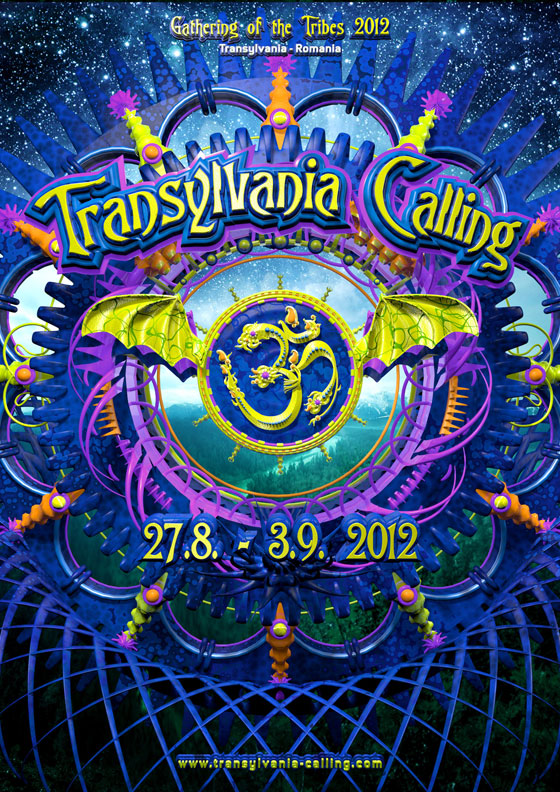 You can purchase tickets from 25th March 2012 onwards on the official website!
As usual, this year you can again purchase your tickets in three phases + additional this year we have added a Endgame pass for people who can come only from Friday
Mexico and Ukraine free entrance
children under 12 years free
children 12-17 years strictly NO Entrance
Low income & Artists support ticket: work for your ticket & food (email us with your idea)
Full 7 day Festival Pass:
Phase #1:
25th March – until sold out – € 90
(limited to 200) + 5€ garbage deposit at gate
Phase #2: 2
5th March – 25th July – €110
(limited to 500) + 5€ garbage deposit at gate
Phase #3:
25th July – at gate – €130
(NO limit) + 5€ garbage deposit
Note we want to encourage people who can afford to buy a higher priced ticket to do so and leave reduced priced tickets for the people who need them. Thank you!
Includes : Transylvania Calling 2012 Incl. Camping (From 27th August / 11 am - 3rd September 2012 / 6pm)
Weekend/ Endgame Pass
Option # 1: Fri-Mon - Presale: 80 € (limited to 200) + 5€ garbage deposit at gate
Option # 2: Fri-Mon - Gate: 100 € + 5€ garbage deposit
Includes: Transylvania Calling 2012 Incl. Camping (From 31st August / 8 am - 3rd September 2012 / 6pm)
http://www.facebook.com/transilvaniacalling
http://www.transylvania-calling.com/